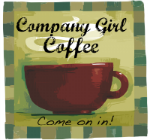 I need your help, Company Girls. Desperately.
I've started looking (online) for a dress to wear for my daughter's wedding and AGH!!!!! I'm having a hard time finding anything I like.
Many Mother of the Bride dresses are too matronly for me. I'm still in my forties...and hangin' on for dear life.
Just...blech.
Most MOB dresses are too formal. This will be an outdoor wedding with barn reception. I can't see myself sitting on a hay bale in this:
But I don't want to look underdressed, either.
I've bookmarked a few potentials at Nordstrom.com, and my other daughter, Lauren, has sent a couple ideas from Macy's. My criteria? I don't want anything sleeveless or strapless, no plunging necklines, and not made out of shiny fabric. I also don't want anything too short. Now that I've eliminated most dresses, can you see my problem?
For example, this dress is darling but that neckline....that's a lotta skin showing there...hmmm.
*Without spending a fortune,* I'd dearly love to find just the "right" dress. Got any ideas, favorite stores or online resources to help a gal out?
Since we are on the subject of dresses, let's segueway into our Small Thing.
Today's Small Thing is to straighten up the DRESSY clothes in your closet.
You know, the dresses, blouses, skirts and slacks that have been shoved in with the cotton T-Shirts and jeans. Simply group those items together, pick up the slippery blouses that have fallen from their hangers, and give them their own space. Won't it be nice to see your work and church clothes all organized for once? It will only take a few minutes, since you aren't organizing the WHOLE closet. Just the few nice things that deserve some special care today.
How about a round of coffee with your girlfriends today? Link up below for a round robin of blogs....and participate to get to know other bloggers who frequent Home Sanctuary!!