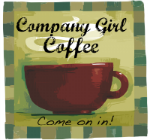 I pretty much left the Aspen painting alone this week. Oh I tweaked here and there, but decided to let it breathe a little before polishing it later. I gave those far trees some definition by adding shadows, and softened the overall color of them. That lower left-hand corner is still unfinished, but thanks to Zoanna's suggestion in the comments last week, I know just what to do: she said to put my donkey, Flash, in a pen.......because after all, this IS an ass-pen painting. hahahahaha!
I almost cracked a rib laughing over that one. Thank you, Zo, for that!
It's hard to get the lighting right for a photo...but this is close I guess.
I added details to the teepees and I think that helped them look a little more real. I also knocked the brightness of the far teepee back so it would recede, and worked on warming them up at bit. I added detail to the stream.


I like the way the trees pop off the distant hills. You can see all the colors that went into the leaves......I'm hoping that when the TV studio is lit, it will be a very warm punch of color.
Here, I grabbed a paint brush and pretended to paint for this photo. Why did I grab a brand new brush?? All the ones I actually use - look USED. Oh well.
Lest you think I've been partying while on my blog break, I've been working on wall and furniture finishes this week. Sample after sample......staring at colors, going to Home Depot and Sherwin Williams, and even making a 120 mile round trip to McKinney, TX to get some Annie Sloan Chalk Paint for the furniture pieces.
I met the lovely Karla - Lady Butterbug - my nearest stockist, who helped me select what I would need. Never having used the Chalk Paint before, I was curious how I would like "the best furniture paint in the world," as everyone raves.
You can judge for yourself. End table Before, just "eh."

After: I used Country Grey on the base and Graphite on the table top. I decided not to purchase the specialty waxes that Karla carries because I had some high quality European waxes at home.  I sorta regretted that decision, mostly because I don't know what it's "supposed" to look like when applied. Mine was much more of a paste than a cream, and I think it made it harder to work with. Anyway, I sealed all with a clear wax, buffed, sanded, waxed again with clear, then randomly scrubbed in a dark wax over the Country Grey. Gold "Rub N Buff" was added and wiped back - I think that added a nice touch.
After: I eliminated all the wood, by painting the entire bottom part in the Country Gray. It makes the piece look richer and more solid.
This next item, a small bookshelf, wasn't BAD to begin with, it just wasn't that good. It had yellowed and was done with heavy orangey antiquing. 
Before: close up of the heavy-handed antiquing. Oh those cheap imports.
 Before: Orange blech, and wood top that doesn't match other pieces
After: A much softer and more sophisticated finish. The final color goes perfectly with the rest of the items on the set and now that the two pieces match, it feels pulled together.
Gold leafing (Rub N Buff) applied sparingly, adds to the charm.
I started on the next piece - a table - and it is mid-progress. The white base is being painted Graphite, and the table top will get a coat of darker stain since it is too orange as-is. I'm going to add some gold scrolly embellishments to the band right under the table top and to the legs.  And this is my son's idea of a nice photo of me working - ha ha, funny.


I'd like to say a special "thank you" to Karla, who graciously gave me a 15 minute crash course in the Chalk Paint. I hope you'll stop over and say hello and enjoy her beautiful blog. Even though I have almost 20 years of furniture painting experience, this is a new product for me and it's taking me some time to learn how to work with it. I will definitely take one of her classes in the future so I can get the most out of it. It's funny how I started my art career painting furniture - back in the olden days before internet and blogging - and how difficult it was to learn without the web resources. Times have really changed and products have gotten better, and this is a great example. Besides the fact that the selection of 24 colors is a "tried and true" palette for French Country, the part I like best about the Chalk Paint is the NO PREP - no sanding, priming etc. A simple cleaning and wiping and I was ready to get to the fun stuff. 
I like instant gratification. :)
I'm quite sure I'll post a more thorough review of the paint at a later time. I've got my eye on "Provence," the color that sent my heart racing when I saw the swatch. 
Now, who'd like some coffee after that long-winded discussion of my projects? Friday is the day for Company Girl Coffee....so feel free to link up and let us know what's going on in your life! 
What is on your To- Do list today?