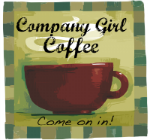 I have really enjoyed reading all the creative "Candy Themes" from Wednesday, and the "Invitations" from yesterday! You are the most fun (and sweet) bunch of gals around. Doing these Small Things together really makes it enjoyable and meaningful - and helps me remember that keeping a home and raising a family is not all about chores and cleaning. Goodness, there is so much beauty and joy to be had....and it feels great to know that we are all looking for it - and finding it - together. Thank you for making this so much fun for me.
Today I need a teeny bit of grace. Thursdays are my "long days," in which I work all day and then rush off to a hockey game and don't get home until 11 pm. I had written up Priscilla's blog post....pop over and read all about the fruit on my list....but didn't get Home Sanctuary's done. Thought I'd leap out of bed early and pull it together for you....
Well, my alarm went off and I just kept on sleeping away. So for the second time this week, I have no actual Small Thing except this:
Today's Small Thing is to "catch up" on any task you may have missed this month. Go ahead and look back at the Small Things and if there is one you didn't get a chance to do - TODAY IS YOUR DAY! Take full points that were assigned to it....so if you've been kicking yourself for missing out on one of those "Big Point" days, here is your opportunity to make them up. Easy!!!! If you've done ALL the Small Things this month, take 40 points for being so on top of things!
Now, I hope you'll link up below for Company Girl Coffee, our weekly feature that gives us a chance to meet up and share what's going on in our lives. If you are not a blogger, simply use the comment section to chat!
Song of the Day: You Were Meant for Me, Gene Kelly