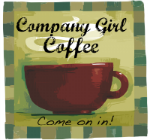 Matching games, shelving things, delicate divas and table talk...mercy, I've needed the Small Things to help keep my sanity this week! Proof: Here is a "before and after" of my kitchen table, yesterday's task:
Before: a somewhat holidayish tablecloth with a miscellany of items on top. Yes, that's a cordless drill on my kitchen table. And, moms of preschoolers, yes! one day you too will be able to leave jumbo permanent markers out for days on end on your table, with confidence.
After: I yanked the gold tablecloth off in favor of a nude look. I need to get some spring-looking plate chargers.  I had some dark wicker ones that looked great, but they were pressed into the Lord's service for communion at church and apparently found their calling there, because they never came home. The flowers at the base of the lamp are actually wired on one long strip and I often have this on my mantle.  I just curled it into a loop and stuck it around the lamp base.  I give it 2 days, tops, before my husband gets rid of it, but for now....I LIKE IT.
How about you? Did any of our Small Things inspire you to take a photo or blog about your sanctuary greatness?  I ALWAYS welcome photos and links to anything you've done..and I know everyone loves to see what each other has been up to.  Hint: share a photo of your table centerpiece, however humble it may be.  If you are not a blogger, feel free to send me photos and I'll try and post them here on my blog.
One last photo.  Last Saturday, Mamabug drove almost an hour to my church to hear me speak!  I had a wonderful time getting to know her over lunch, and was so excited that she took the time to come. Thanks, Mamabug!  You are precious.
Ready for some coffee? Pour yourself a virtual cup and get out and visit the great blogs that link up.  We have a very special community of friends here, and we welcome newcomers and "oldies" alike.  As always, non-bloggers can participate through comments, so don't be shy!