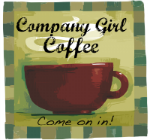 It's been a quiet week around here with my guys gone. And though I miss them, I am truly enjoying "alone time," - not cooking or cleaning, eating cereal for dinner....it's all good. So very good. I've had to work most of this week, so it hasn't been all fun and games around here, but I HAVE made progress on one of my personal goals.
My biggest goal is to prepare for a retreat for the women of Burtonsville Baptist Church in Burtonsville, MD, and for my home church - both in October.  The message that God's put on my heart is all about "refuge," out of Psalm 34:8. Don't you LOVE this photo?
I am super excited about these events......because I know some good things are going to happen. The Lord is challenging me about the things I put my trust in - and find refuge in - instead of the One who is the true Rock. I often take refuge in trying to control things and people around me, or busyness or food, or my job (to name a few), rather than finding my security and significance in Him.  But Oh! He offers so much more than these temporary shelters I've created......I hope these sweet ladies won't mind that I will be sharing straight from my heart.
Let's link up for our weekly feature, "Company Girl Coffee."  It's an easy way to get to know other bloggers by linking up and then visiting the blogs that participate. If you are nervous about trying it, let me assure you that these gals are the best kind of company to have over: they're friendly, like to chat, and don't care if your bathroom is messy. Our non-blogging CG's can participate in the comment section, so don't forget to read the comments as well!